Are you looking for a high pressure cleaning service in Sydney or Central Coast?
A high pressure cleaning service that does the trick to remove the dirt, grime and slime from hard surfaces around your home or business property?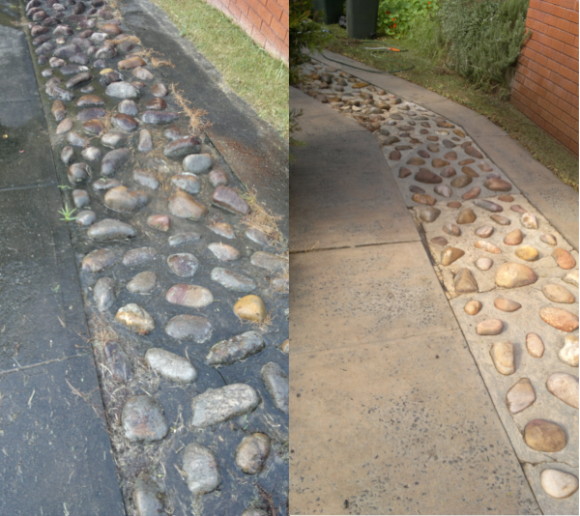 Even though the broom and scrubbing brush cleaning method still works, it takes time and elbow grease… and lots of it!
Where as high pressure water cleaning is using water propelled at high speeds to clean surfaces and materials much faster. By focusing and pressurizing the water stream, the force generated can remove dirt, toxic mould, grime, dust, mud, graffiti and slime from hard surfaces and objects such as:

And because high pressure cleaning is one of the fastest exterior cleaning methods, you'll see instant results in next to no time. To pressure clean and freshen up your residential or business property, get in touch to see what we can clean-up for you as we also offer an after hours pressure cleaning service.

To get touch, call Peter at Exterior House Cleaning Sydney on 0410 630 443 or use our Free Quote form.