High pressure cleaning your pathways is by far the fastest way for you to get that "just cleaned" look.
With care your concrete, brick, tile or paved pathways can be cleaned using high pressure cleaning equipment without damaging the surrounding surfaces or areas.
Pressure cleaning is also suitable to remove unwanted graffiti from residential or business premises pathways and walkways.

Before Paving Cleaning
After Paving Cleaning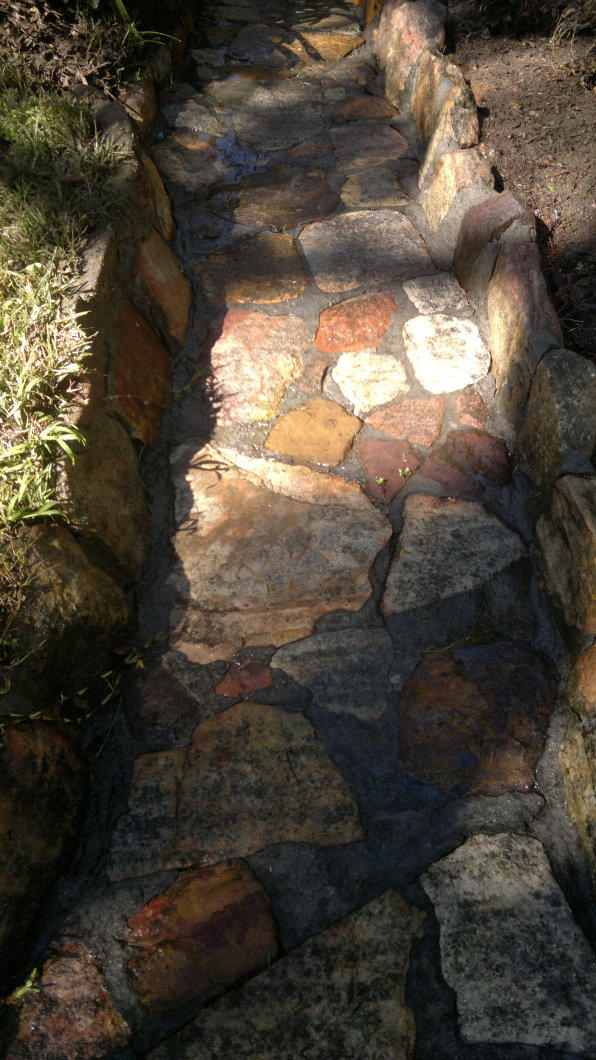 If you would like a quote for pressure cleaning concrete, brick, stone or tile pathways, please call Peter on 0410 630 443 or complete our Free Quote form.