Is your shade sail dirty?
As shade sails help to protect us from the elements it makes perfect sense to clean and maintain them regularly. Exterior House Cleaning will high pressure clean both the under and outer side of your shade sail and awnings as part of your overall shade sail maintenance.

Before Cleaning The Shade Sail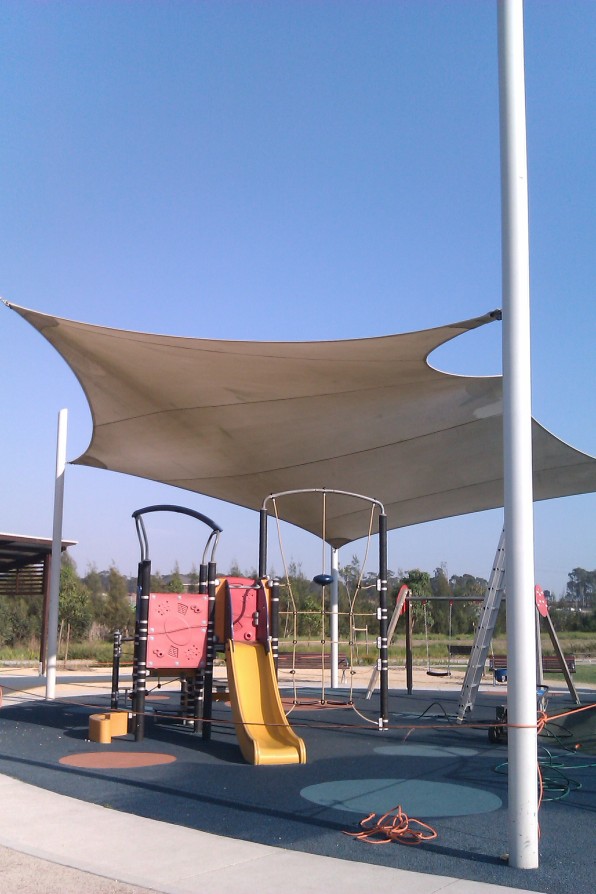 After Cleaning The Shade Sail
As well as residential shade sail cleaning, we also offer commercial shade sail and awning cleaning in business places and public environments for those long hot summers.
If you would like a quote for your shade sail, awning or pergola cleaning, please call Peter on 0410 630 443 or complete our Free Quote form.