Gutter cleaning is not glamorous is it?
Yet gutter cleaning is often one of the most overlooked maintenance issues around a home. To do their job well, gutters and downpipes must be clear of leaves and debris so rain water can flow away from your home to minimise any short or long term water damage to other areas of your home.

Gutter cleaning usually means using a ladder. If you are not comfortable with heights, being on a roof or your home is more than one story high… now is the best time to call in the guttering cleaning professionals!
Before Gutter Cleaning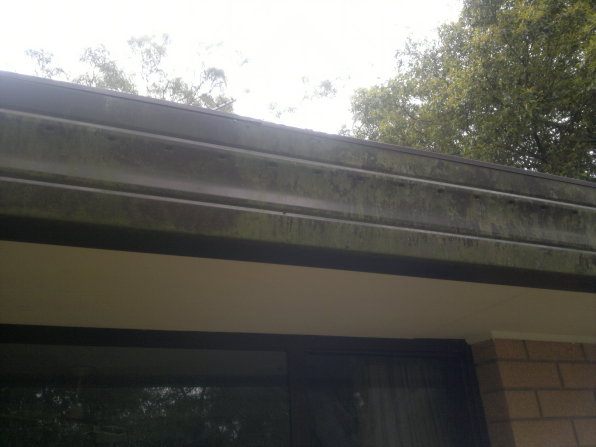 After Gutter Cleaning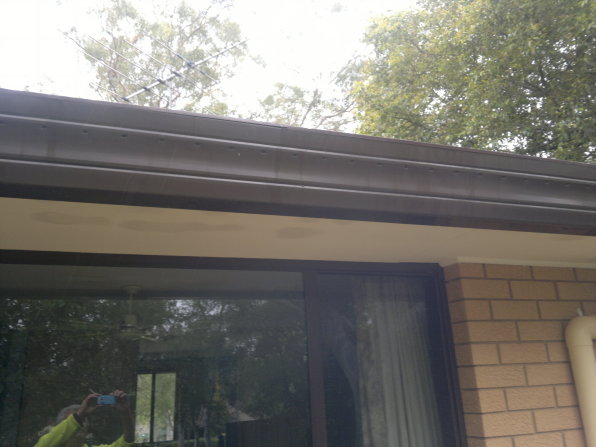 Exterior House Cleaning offers you a thorough guttering cleaning service in and around Sydney and the Central Coast.
If you would like a quote for your regular guttering cleaning, please call Peter on 0410 630 443 or complete our Free Quote form.