Does you home need exterior house washing or high pressure cleaning?
Exterior house washing is like giving your home a face lift from a hose. Exterior house washing removes the dirt, grime and mould from the exterior decks, paving, walls, doors and windows of your home in just a few short hours.
Prior to painting, selling your home or maybe it's just time to clean and spruce up the exterior of your home. Exterior House Cleaning can help you get instant results like magic.
Before Exterior House Washing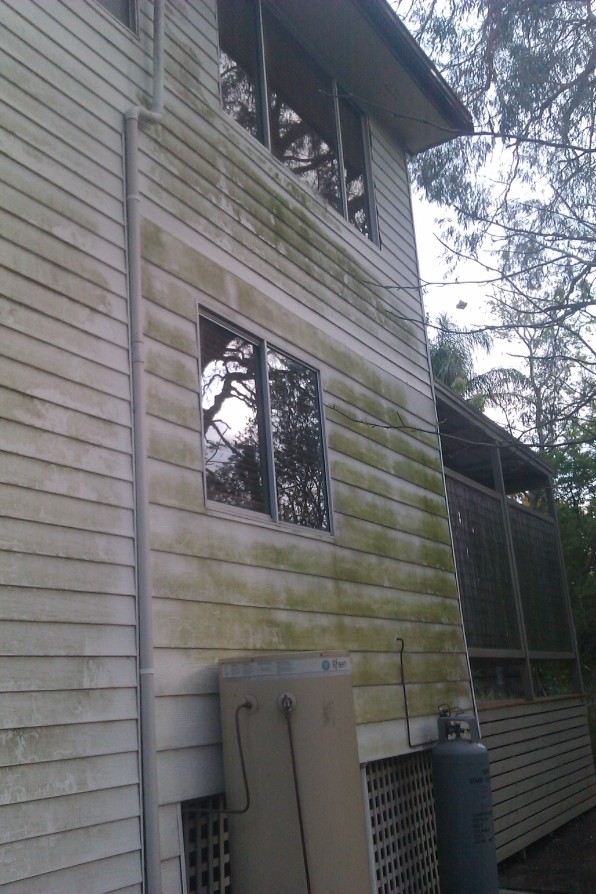 After Exterior House Washing
If you would like a quote for exterior house washing in Sydney or on the Central Coast, please call Peter on 0410 630 443 or complete our Free Quote form.